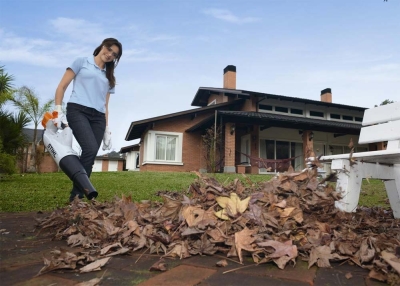 Los Gatos became the third city in Silicon Valley to pass a noise ordinance ban restricting the use of gas-powered and electric or battery powered leaf blowers within residential living zones. Palo Alto and Los Altos already have leaf blower noise regulations written into their City ordinance policy.  Beginning January 1, 2015, the City of Los Gatos can issue a $500 fine to violators caught using a gas powered leaf blower, or noisy electric/battery powered leaf blower. 
We compiled all the pertinent information you need regarding the approved usage of leaf blowers in the chart below. If you are unsure if your existing leaf blower meets these regulations please give us a call or stop by our store.
If you need a cordless battery or electric powered leaf blower please check-out our complete line of Stihl battery and electric products. The new generation of battery and electric products deliver similar performance to gas-powered equipment but are quiet and a noise complaint.
ALL Stihl Lithium-Ion battery powered or electric leaf blowers:
Meet Los Gatos, Los Altos and Palo Alto Noise Compliance Laws- (produce less than 65 (dBA) decibels)

Produce Zero Emissions

Save You on Operating Costs – No Gas and Oil and No Mess
Local Municipal Noise Ordinance Laws Pertaining to Leaf Blowers
[custom_table style="1″]
City

Noise Restriction

Approved Hours of Operation in Residential Zones

Los Gatos – link to the ordinance

Gas Powered Leaf Blowers Banned

Electric Powered: Less than 65 dBA




Electric Powered:8am-5pm Monday-Friday, & 9am-4pm Saturday.

Palo Alto – link to the ordinance

Gas Powered: Less than 75 dBA

Electric Powered: Less than 95 dBA

Gas Powered: 9am-5pm Monday-Saturday, 10am-4pm Sunday

Electric Powered: 8am-8pm Monday-Friday, 9am-6pm Saturday, 10am-6pm Sunday & Holidays

Los Altos – link to the ordinance

Gas Powered Leaf Blowers Banned

Electric Powered: 8am-8pm M-F, 9am-6pm Sat, 10am-6pm Sunday & Holidays
[/custom_table]