Gardenland Power Equipment is an authorized Mean Green Lithium-ion Battery Commercial Mower dealer.
Call 408-377-4496 for a FREE Demo!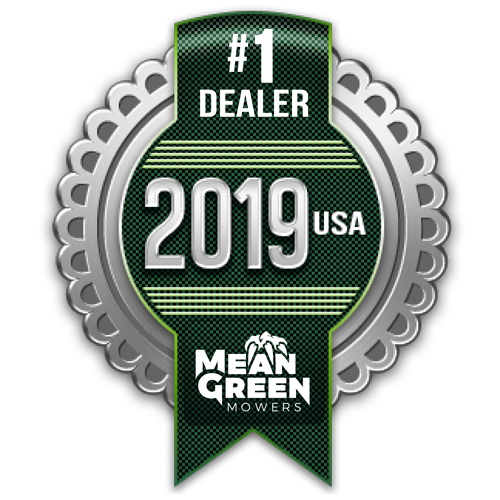 Gardenland was 2019, #1 Mean Green Dealer in the USA!
Mean Green Mowers designs and manufactures some of the most innovative cordless lithium battery-powered commercial lawn mowers. Mean Green Mowers are "souped-up" powerful and energy-efficient, making them the first legitimate battery-powered mowers designed for the professional landscaper and gardener.  Mean Green Mowers defy the old stereotypes of "wimpy" underpowered electric and battery-powered outdoor power equipment. Their complete line of push mowers, stand-on mower, and ride-on mowers not only perform as good as or better than "gas-engine" products, but their operating and maintenance costs are only a fraction of the cost as well. All Mean Green products are built in their southwest Ohio factory from high-quality steel and aluminum materials to the finest manufacturing standards.
Browse Through the Equipment