Join Gardenland's VIP Membership Program to Get More Savings & Priority Service ALL Year Long
Save Over $700 on Monthly VIP Deals From Honda, STIHL, Echo, Husqvarna and More
Get Everyday Low Cash Price on ALL Your Purchases
Get Priority Service and Loaner Equipment
View ALL the VIP Member Benefits Details Below
This Months VIP Deal!

VIP offer expires at the end of the month.
Gardenland VIP Member Benefits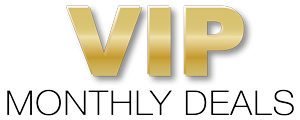 All VIP Offers expire at the end of each month. Limit 1 per Customer.
Save Over $700 on equipment purchases throughout the year – click to view all 

12 Monthly VIP Deals

Everyday Low "cash price" Price " on ALL your purchases
5%-15% Service Discount Coupons every month

10% Off Equipment Rentals

10% Off Same-Day Delivery Service

And more
24/48hr Priority Repair Service
Loaner Equipment provided during repairs for no downtime
Get Early Pick-Up on your No Tax Sales orders
No Deposit required for repair jobs
Free Demo Equipment to try new technology & equipment
First choice to buy new equipment
Do I need to buy a membership for each employee in my company?
No, VIP Membership is assigned to your company. 

How do the Monthly VIP Deals work?




VIP Members can buy one VIP Deal equipment each month. The VIP Deals expire at the end of the month; cannot be combined with other Gardenland Promotions, and the discount value cannot be redeemed for cash or credit.

Do you have payment options?


There are three payment plans; pay monthly and we will automatically invoice you every month after the start date, or you can pay every 6-months or 1-Year. 

Can I cancel my membership?




You can cancel the monthly subscription anytime, and you can cancel the 6-month and 1-Year membership when it's time to renew. There is a 6-month black-out period when you cannot enroll after cancellation.
Sign-up up for VIP membership at Gardenland store or call us 408-377-4496.